Meet Our Leadership Team.
DR. JAWAD TRAD, FOUNDER
Born in Beirut Lebanon, raised in Oklahoma. Dr Trad is an invasive cardiologist, and a poet with deep love for nature and purposeful adventures. His purpose in life is lifting the poor and ill. He enjoys exploring new cultures and bonding with locals. CURA for the world has become his ideo vives. Dr Trad is determined to bring as many good-hearted people as possible together for the betterment of humanity.
CHANDA PALMER, CEO
Chanda Palmer is a medical sales device manager who has recently moved from San Francisco to Austin. She graduated from Oral Roberts University in 2003. She spends her free time traveling and being outdoors as much as possible. Chanda's dream is to give of herself to change the status quo for the neglected. She is passionate about preserving a sense of independence in the communities we serve, by educating, empowering them and giving them hope for a better future.
RILEY STEPHENS, Events Chair
Riley Stephens is the Vice President - General Manager for Atlas Brands and is the Co-Founder of Speakeasy distribution in KS. Riley attended ORU on a baseball scholarship where he graduated with a B.S. He has a lifelong commitment to philanthropy and is currently very active with The Center For Individuals With Physical Challenges and is on the board of the Center's Polo Classic. He has a passion to effectively use resources to bring communities out of poverty.
Clint Baird MD, CURA's Telemedicine Medical Liaison
Clint is a Johns Hopkins Neurosurgeon and the founder of CURA Telehealth; designed to transform the lives of many throughout the world by making physicians readily available for people in remote areas or individuals with busy lives. Clint is an advocate for the poor and is a humanitarian at heart. Clint's outreach has touched lives from Bulgaria to Kenya. Clint is on a mission to efficiently incorporate goodwill practices in the lives of many through CURA Telehealth one-for-one program. Clint's greatest joy is his family; he enjoys reading, traveling and innovating.
Sophie Oppenheimer, MS, MPH, Director of CURA's Food Security Program
Sophie is a researcher at Spark Policy Institute, where she provides research and evaluation services to private and nonprofit organizations focusing on food security, nutrition, health, and education. As an active board member of the Reed Jules Oppenheimer Foundation, she works with organizations to increase food security and environmental sustainability using permaculture and restoration agricultural techniques in domestic and international settings. Her work in Oklahoma has led to increased capacity for Tribal Nations to assess their local food, and her international work has contributed towards increased food production and the financial sustainability for organizations serving rural communities. Sophie received her Bachelor's Degree in Psychology from the University of Colorado at Boulder, and holds a dual Master's degree in Public Health and in Food Policy and Applied Nutrition from Tufts University. Outside of work, she enjoys being active and spending time outdoors, traveling, gardening, hiking, camping and snowboarding.
Jenifer White, PhD, CURA's Global Health Advisor and NGO Representative to the United Nations
Jenifer brings several years of development experience to CURA having supported the execution of projects in Brazil, Rwanda, South Africa, Kenya, Bosnia and Herzegovina. She is a contributing author to Why Global Health Matters: How to (Actually) Make the World a Better Place. She converses in #PhDork language, and likes to share coffee with her dog: Moscow. Jenifer is excited to work with our NGO partners to ensure CURA is getting the best impact for their investment.
Tarek Trad, PhD, Director of CURA's Water Quality Program
Tarek is an expert in nanotechnology and its applications in water treatment. He earned his PhD from Oklahoma State University and his postdoctoral fellowship from Virginia Commonwealth University. He is a contributing author to two textbooks in the field; "Advances in nano materials and nanostructure" and "Nanotechnology for water treatment and purification". Currently Tarek is an associate professor at Sam Houston State University department of chemistry.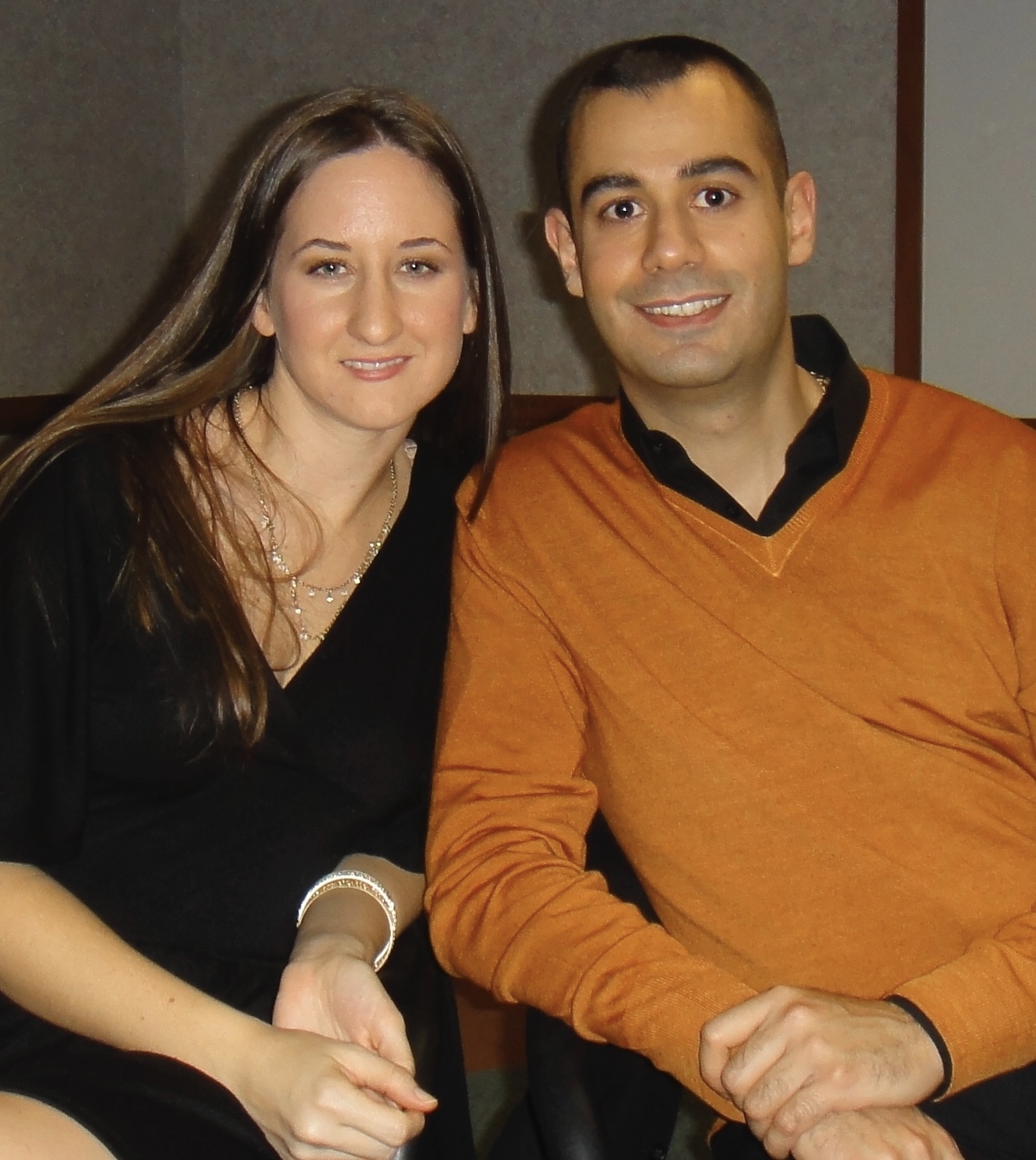 Dr Melissa McGinnis and Dr Marwan Jaoudeh - CURA's Medical Outreach Advisors.
Melissa and Marwan are husband and wife, both Board Certified physicians in Internal Medicine from Oklahoma University in Tulsa, OK residing in Springfield, MO with their new baby boy. They both enjoy traveling and learning about new cultures and their cuisine. Marwan was instrumental in the development of our CURA clinic in Kitongo, Tanzania. Melissa is working with us on various programs (Telemedicine, Scholarship programs, and Project Research).
MEET :
OUR Summer 2019 INTERN
William recently graduated with his Bachelor of Arts degree in Public Health and Spanish from Hartwick College and will be attending Yale University to receive his Master of Public Health in the Epidemiology of Microbial Diseases with a concentration in Global Health this Fall. As an advocate for all disadvantaged people he has proven to be a young leader in the field of international health. Looking to earn his Phd in Population Sciences, he hopes to invest his career to learning how poverty affects the intersection of water and virus proliferation in low- and middle-income countries. With backgrounds volunteering, working and researching in Jamaica, the Dominican Republic and Ecuador, William has the potential to bring many unique experiences to aid Cura's mission. He also enjoys reading, competitively swimming, and running in his free time.